Women Build
What is Women Build?
Women Build empowers women from all walks of life and highlights women in construction- we welcome men to join us in this movement! Interested in scheduling a Women Build for your team? Contact Angela King.
Our 2016-2017 Women Build Sponsorship Opportunities are now available! Find out more here.
Thank you for supporting our Self-Defense Clinics on 2/23 and 3/1!Below is a beautiful letter from The Center for Hope and Safety, a women's shelter for domestic abuse victims in Bergen County. 13 of their clients attended our Self-Defense Clinics, and we had an amazing time learning with them!

Join Our 2016-2017 Women Build Sponsors!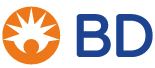 National Women Build Week, May 1 - 8, 2016:
Thank you to our guest speakers, volunteers from BD and Suez, Freeholder Tom Sullivan, Major Norm Schmelz, Councilman Tully and the community supporters who joined us on our Bergenfield worksite on Saturday, May 7th for National Women Build Week (NWBW) Media Day.​
Our guest speakers for NWBW Media Day were:
Lowe's donated nearly $2 million to this year's National Women Build Week, including a $5,000 store gift card to Habitat Bergen. National Women Build Week is one of the major initiatives supported through Lowe's national partnership with Habitat for Humanity. Since 2003, Lowe's has committed more than $63 million to Habitat and helped more than 4,000 families improve their living conditions.
Photos from Habitat Bergen's National Women Build Week Media Day can be viewed here. 
FiOS 1 NJ visited our job site on National Women Build Week (NWBW) in 2015. Check out their video recap of the day here.
Did You Know?
40% of women with engineering degrees either quit the profession or never enter their field of study (Source: NPR)
Less than 3% of women make up the construction workforce (Source: USA Today)